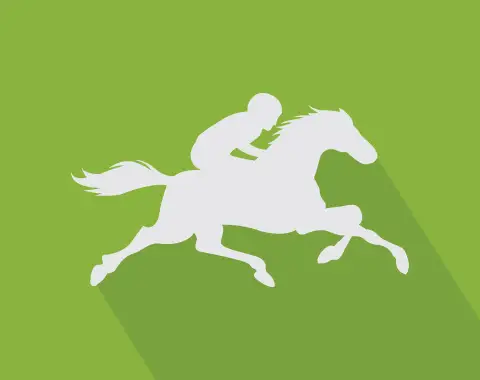 This is a horse betting analysis and suggestion article. We don't intend to point out the winners every time, our goal is to suggest positive expected value bets in the long term.
This Thursday there are two bet suggestions
Two very complicated races on a day I'm looking for quality underdogs. It really was difficult to find a race with good odds, good competitors and strong patterns, because I have seen a season with few high odds, so today I decided to look for my beloved underdogs, but I couldn't find any, nor any high odds worthwhile, only these two bets I made, but they have normal odds, which has annoyed me a lot this season, as it is increasingly difficult to find good odds with a clear value, something that happened more often in other seasons.
Music Seeker seems to me very promising for the race in question, because it comes from few races and has maintained a high level in these terrain conditions, so it is one of the few that draw my attention in this race. Another issue is the distance and the fact that this animal has not yet had a chance to prove himself, but it has already had a good time in its handicap debut and now it seems light for the race in question.
Coral Sea showed a convincing background history, but the fact of being mounted by Sousa catches my attention, especially in the condition of an ideal terrain. I believe that he will have an interesting race and should come close to winning, because its form moment indicates an improvement in such conditions.
Visit Bet365 and place your bets!
Betting Suggestions:
| | |
| --- | --- |
| Race: | Newbury - Race 4 - 19h05 (UK time) |
| Bet: | Music Seeker - Winner (Betfair) @13 |
| Stake: | 1 Unit |
| | |
| --- | --- |
| Race: | Doncaster - Race 4 - 19h20 (UK time) |
| Bet: | Coral Sea - Winner (Bet365) @9 |
| Stake: | 1 Unit |
Warning!
Betting suggestions presented in this column are punter in nature.
We don't intend to guess the winner every time. Our goal is to look for investment opportunities in bets we believe have positive expected value, meaning long term profit is to be expected. Therefore, we are not responsible for any losses you may have following our suggestions.
Moreover, horse racing markets are very volatile, so a good bank management strategy is fundamental, even more so than in football markets.
Our suggestions are usually for the Winner, E/W and Podium markets, but in some cases we may suggest multiple bets. Check the rules of these markets by reading the following article: «Horse racing market types».
This column features a specific and professional bank management strategy, based in units.
Bets suggested in this column have investment values from 1 to 4, depending on the reliability and value of the bet. This concept is similar to the well-known division of the stake in: Small, 1/3 of the unit, Mid, half unit, and Big, the whole stake.
Betting suggestions will be published from Tuesday to Saturday early in the morning.
Odds presented here are the ones available at Betfair and Bet365, so we suggest opening an account with them, because of the variety and type of bets, better odds and higher limits. Remember that you get great advantages by opening an account through the Academy. Just follow the link: «Win Academy Points».
Help keep this column going by sharing it and letting others know about its existence.