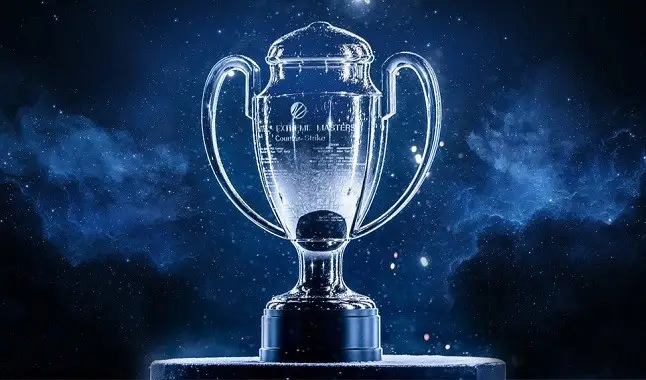 After a week of games, the IEM Katowice 2021 playoffs are set; check details.
With six teams alive, the playoffs of IEM Katowice 2021 are defined. After a week of competition, eighteen teams looking for the $ 1 million prize pool said goodbye to IEM Katowice 2021.

After completing the Entry Phase, which had 24 teams in the tournament, only six teams survived and advanced to the playoffs phase. In addition, two of these six teams maintained their lead in the competition:
Team Spirit
and
Team Liquid
.
Check out today's matches at the Betting Academy!
Team Spirit surprised everyone by leading Group A and guaranteeing their direct spot in the semifinals, after the show against Astralis by the score of 16x1. Team Liquid, on the other hand, led Group B and also secured their direct spot in the semifinals.
Meanwhile, the rest of the vacancies were for:
Gambit Esports
,
Natus Vincere
,
Virtus.pro
and
Astralis
. Finally, the playoffs are scheduled to take place next Friday, February 26th. The semifinals will be on February 27, while the Grand Final will take place on Sunday, February 28.
Remaining teams and their players
"
RUSSIA - Gambit Esports: Vladislav "nafany", Dmitry "sh1ro", Timofey "interz", Sergey "Ax1Le" and Abay "Hobbit".

EUROPE - Virtus.pro: Timur "buster", Alexey "qikert", Dzhami "Jame", Sanjar "SANJI" and Mareks "YEKINDAR".

RUSSIA - Team Spirit: Victor "somedieyoung", Leonid "chopper", Nikolay "mir", Boris "magixx" and Abdulkhalik "degster".

UNITED STATES - Team Liquid: Gabriel "FalleN", Jonathan "EliGE", Jacky "Stewie2K", Michael "Grim" and Keith "NAF".

DENMARK - Astralis: Nicolai "device", Peter "dupreeh", Andreas "Xyp9x", Lukas "gla1ve", Emil "Magisk" and Lucas "Bubzkji".

RUSSIA - Natus Vincere: Egor "flamie", Oleksandr "s1mple", Denis "electronic", Kirill "Boombl4", Ilya "Perfecto" and Valerii "B1T
"."
IEM Katowice 2021 Dates
"Friday, February 26th
11am - Gambit vs NAVI (md3)
2:30 pm - Astralis x Virtus.pro (md3)

Saturday, February 27th
11am - Spirit x Gambit / NAVI (md3)
2:30 pm - Liquid x Astralis / Virtus.pro (md3)
Sunday, February 28th
11 am - Grand final (md5) "
Bet wherever you are in eSports with the best online bookmakers!
All about the growth of eSports betting.