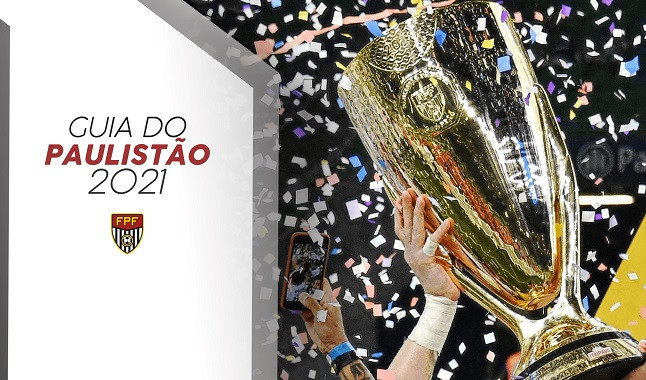 One of the most disputed and difficult state championships in Brazil will begin this month.
The Paulista 2021 Championship will start on the 27th of this month, and we have brought you a complete guide with the main information of the competition. This year, due to the pandemic, the regulation had some changes, but the emotion for the cup should be the same. Palmeiras wants to maintain the hegemony, São Paulo wants to conquer again after many years, and Corinthians and Santos run out to pinch the title!

GROUPS
- The competition will have 16 clubs, divided into 4 groups with 4 teams in each:
A group
Corinthians
Santo André
International Limeira
Botafogo of Ribeirão Preto
Group B
Ponte Preta
São Bento
Ferroviária
São Paulo
Group C
Ituano
Grêmio Novorizontino
Red Bull Bragantino
Palmeiras
Group D
São Caetano
Guarani
Mirassol
Santos
Check all the MATCHES TODAY and follow them live!
REGULATION
Paulista will start on February 27th with its end scheduled for May 23rd, with 4 phases in total: 1st phase, quarterfinals, semifinals and final. In addition, during the knockout stages of the competition, the "Champion of the Interior" trophy will be played, for teams that were between 9th and 14th in the 1st stage. At the end of this 1st phase, the two teams that have added less points, regardless of the group, will be relegated. A novelty this year will be the use of VAR in all games in the tournament. There will be 110 games with the assistance of the video referee.
PHASES
Here we will explain how each stage of the competition will work:
1st Phase
Each team will face all the clubs in the other brackets, except the teams in its own group. Therefore, there will be 12 matches for each team, in a single shift. The top two teams from each bracket, who have added the most points within their group, will qualify for the next stage.
Quarterfinals
At this stage, they will be single matches, without the traditional second leg matches. The winning team of each group in the 1st phase will have the opportunity to play at home. Another important detail: the confrontations will be between 1st place x 2nd place in each group from the previous phase. Thus, the first place in Group A will face the second place in Group A, for example.
Semifinals
This phase will also be played in a single match. The confrontations are already defined. One of the games will be the best ranked campaign against the team that has the worst campaign, among the four semifinalists. The other game will be between the second and third best ranked.
Final
The final will be played in two matches. The team with the best campaign will have the right to decide the second game in their stadium.
Bet wherever you want through the best online bookmakers!