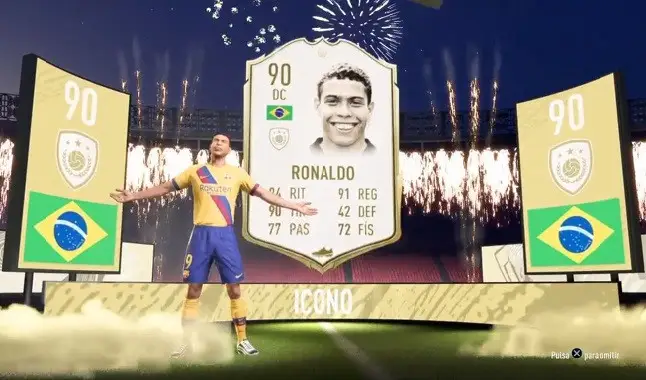 Ronaldo Fenômeno's valuable letter in the Ultimate Team was offered for R $ 14,000.
This week was marked by controversies involving FIFA 21 and EA Sports, as a possible illegal market for the sale of cards from legendary players in Ultimate Team mode circulated on social networks. It is thought that a company employee has set up the scheme, offering special and rare letters for up to R$ 14.000, so that users have advantages in assembling their teams.

This whole scheme was reported by a Twitter profile, proving with conversations prints that raise serious doubts about the integrity of the game. This same profile claims that the alleged employee included in the Icons and Special Letters package, sent via the user's
EA ID
and
PSN
, ensuring that the buyer would not be banned from the game on suspicion.
One of the special players was
Ronaldo Fenômeno
, but other legendary names were also on the list, like
Dutchman Ruud Gullit
.
The Ultimate Team
mode has been receiving discontent not only by casual players but also by professionals, who claim that the game has become something geared towards those with economic power, having to spend more and more money in order to have a competitive team. The latter case had worldwide repercussions, with much criticism from fans of the game for
EA Sports
, which forced itself to publish a note.
EA Sports note on the controversy:
"
We are aware of the allegations currently circulating within our community related to FIFA 21 Ultimate Team item. A thorough investigation is underway, and if we identify improper conduct, we will take swift action. We want to be clear - this type of behavior is unacceptable, and we in no way condone what is alleged to have happened here. We understand how this creates concern about unfair balance in the game an competition. We will update the community as we get more clarity on the situation
".
Bet from wherever you are in eSports through the best online bookmakers!
All about the growth of eSports betting.