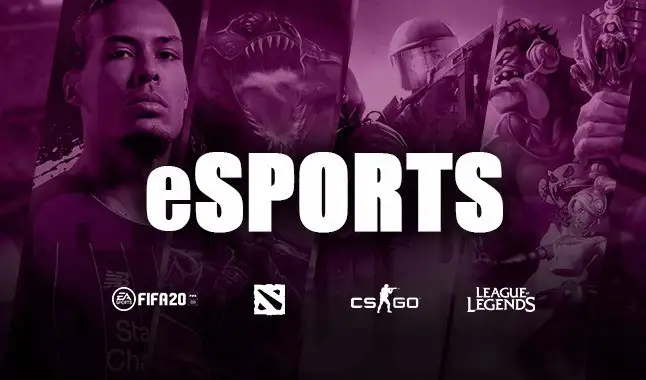 Find everything you are looking for to bet on eSports this Wednesday!
Check out this card for the best eSports betting tips for this Wednesday, April 28th. On this day, we separated four clashes in Counter-Strike: Global Offensive. We will start with the fight between Furious Gaming x Meta Gaming for the CBCS Elite League Season 1. While in Kazyr Liga Primavera 2021, we will have the meeting between LowLandLions x Team Unique. In the Polska Liga Esportowa, we will have the duel between PACT x Izako Boars. Finally, within the LOOT.BET/CS Season 9, we will have the dispute between Lilmix x Endpoint. (these articles are announced first hand on Telegram - HERE)! Another day with a varied card in several matches.

Check out today's matches at the Betting Academy!
CS: GO | CBCS Elite League Season 1 - Furious Gaming vs Meta Gaming:
After achieving success during two consecutive games,
Meta Gaming
ended up suffering three consecutive casualties for:
Durany
,
Santos e-Sports
and
BD.ECHO
. Meanwhile, the cast of
Furious Gaming
, which had beaten
INTZ
, ended up suffering a recent low for
Paquetá
. Despite the difficulties, we believe in the greater probability of victory for
Furious Gaming
.
CS: GO | Kavzr Liga Primavera 2021 - LowLandLions vs Team Unique:
After coming from a bad confrontation against
4glory
,
LowLandLions
was successful over
Lyngby Vikings
for the 16x6 rounds.
Team Unique
is not doing well, as the squad has four consecutive casualties in their baggage. For some reason, the market is in favor of
Team Unique
, but we believe in the highest probability of victory for
LowLandLions
.
CS: GO | Polska Liga Esportowa - PACT vs Izako Boars:
After facing a delicate situation against
Galaxy Racer
,
Izako Boars
was successful against
AGO
and won by the score of 2x0. Meanwhile,
PACT
has been losing for five games without showing positive results to the public. Because of this, we believe in the greater probability of victory for
Izako Boars
.
CS: GO | LOOT.BET/CS Season 9 - Endpoint vs Lilmix:
There are four games
Lilmix
continues to improve in their combats, accumulating victories over:
Vinkelparty
(16x14),
Granit
(16x9),
Ystads IF E-sport
(16x13) and
SAWO
(2x0).
Endpoint
has two consecutive wins over
Charon
(22x19) and
Chetz
(2x0). For this match, we believe in a greater probability of victory for
Lilmix
.
´
Warning!
The odds posted here will be based on the Betfair, Bet365 and 1Xbet market. We suggest you open an account in the houses listed in the Academy, which are the ones that operate in your country, for a better commitment in this market, due to the variety of types of bets, better quotes and higher limits. Opening accounts through the Academy gives you more advantages: «Gain Academy Points».
Help the maintenance of this column: share the knowledge about its existence and spread this work.