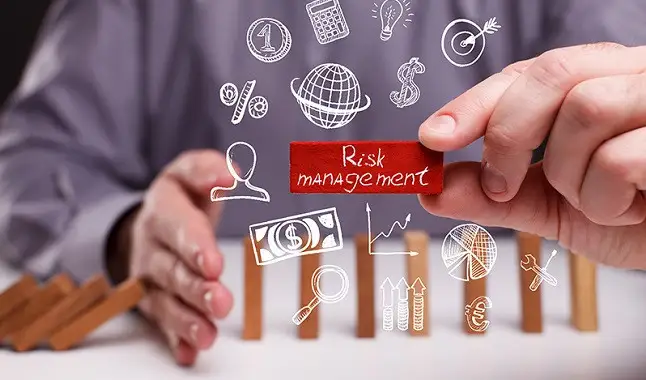 Risk Management is one of the pillars for successful betting.
In sports betting, even if you have a good market analysis, good psychological, as well as an applied bankroll management, you will not be immune to risks. If you don't apply what we just mentioned, well, then your case becomes more complicated, because risk management, the basic theme of today's article, is one of the main foundations for success in the betting world.

In order to obtain the main benefit in
betting
, that is, the dreamed profit, we will inevitably run the risk of losing the money invested in that event, which is why managing your money combined with the prognosis you made of the match is one of the most important operations in this segment. It really is not easy, because when you act in caution excessively, when it comes to probabilities and odds, the benefit can be small in the face of risk, just as if you are aggressive in style, a sequence of bad results can compromise your sequence on bets. Even if you have a good reading, with good predictions, if you don't know how to
manage the risks
, it won't do you any good.
One of the best ways to have this
management
well
controlled
is to be able to combine your ability to think in probabilistic terms, with finding results that have the potential to happen in an event and properly calculating the stake that deserves to be placed after these evaluations. In that case, you will be managing this risk to your advantage, making it possible to remain solid for many years in the betting business. This is because risk management has a much broader effect on betting, as your decisions have an influence not only on money, but also on your health, energy and time spent on this practice.
The focus is to maintain a
balanced management of your bank
, knowing how to deal with the available money, being able to extract benefits of significant values, in the same way that losses along the way do not make you bankrupt or get lost completely. Within a statistical risk, that is why one of the concepts to avoid, in management, is that you have to give up on your trajectory as a bettor.
Citing the ways and possibilities that exist for you to stay within controlled risk management would yield a chapter in a book, or even more, but some basic things we believe it is important to mention so that you can go deeper into the subject later. The
stake limit
that you will work on, depending on your bankroll and the real chances of success in that specific transaction, is one of the premises that must be taken seriously. In addition, applying methods and strategies is something that will undoubtedly help. There are thousands of shapes and options, each player applies according to their characteristics, and we advise you to look for more about it. Read the match and extract what the bookmaker offers you through the various markets to operate. You can control the risk of a match by working with the Handicap market, for example, being able to measure your probable losses from it, as well as taking higher value odds for a team that you would find in the 1x2 market, depending on your confidence in the superiority over the opponent. That is why
knowing how to choose the market
is a way of maintaining risk management, as we often have the same return, but with less exposure.
If you have a more rational and professional betting mindset, through the experience you gain every day, your path will tend to last in sports betting. It is with many studies, tests and analyzes, until you find a way that you feel comfortable to operate, that you will have a
control over the business risk
.
Bet wherever you are through the best online bookmakers!