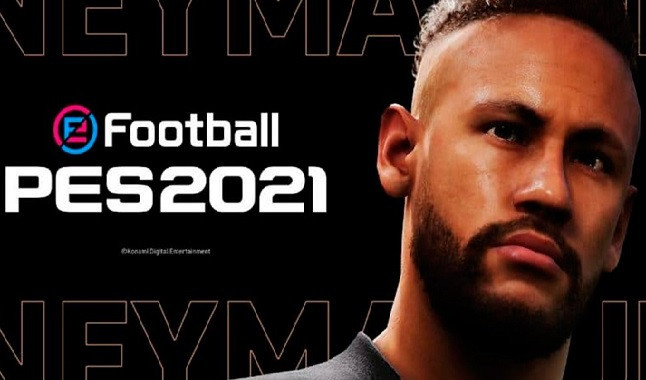 Game developer Konami introduced Neymar Jr as an ambassador for eFootball PES.
Last month, game developer Konami introduced Neymar Jr as an ambassador for eFootball PES. The football ace is now official as an ambassador for one of the most popular football games in eSports. Through this, Neymar Jr will be in the game's Historical Series, along with other players who will have their attributes improved, emphasizing the biggest matches of their journeys. However, there is still no set date for the arrival of Neymar Jr in the new version of the game.


It is worth remembering that the Brazilian player had already accomplished one of these feats when he became one of the main highlights of the competing game,
FIFA
. In 2019, the ace
Neymar Jr
had been an
Ultimate Team
ambassador along with
Kevin de Bruyne
and
Paulo Dybala
. However, with the launch of
FIFA 20
,
Neymar Jr
was no longer among the highlights as an ambassador for the game.
Meanwhile,
eFootball PES 2022
is in its final stages of release and should release the first demo in July. FIFA 22 will feature
Kylian Mbappé
on its cover and will be officially launched in October.
"
We are excited to announce that Brazilian Superstar Neymar has become an ambassador for eFootball PES series!" he revealed to Konami. Neymar Jr posted that "So excited to announce that I've partnered with KONAMI as an Official Ambassador for PES2021 and beyond. We'll have an iconic PES moment soon, so come and play!
"
Konami
has been in the gaming market for over four decades and has become one of the leading companies investing in electronic football. The launch of
PES
, which took place in 2001, became a milestone in the sport, which exploded among football lovers.
Neymar Jr and other ambassador posts
In addition to becoming an official
PES ambassador
, the star of
Paris Saint-Germain
and the Brazilian Football Team, already has other posts as an ambassador. In this case, the football star has been and is present as a cultural ambassador for the largest virtual poker house in the world,
PokerStars
.
In April of this year,
Neymar Jr
assumed the post of
Cultural Ambassador for PokerStars.net
, where the ace would have the role of collaborating with the entity creating a series of cultural projects with the house, such as art, design and music.
At the time, one of
Neymar Jr
's first roles was to be the official curator to create a playlist of songs, generating a soundtrack for each poker game and its modalities. In the statement of the situation, Neymar revealed that poker was not just a game. According to the ace, poker is a community and a culture: "
Poker is so much more than just the game. It is a community and a culture and that is what I love about it. Music is a real passion of mine, so that was first on the list, but there is much more to come. I am excited for you to see what else we have in store."
PokerStars.net Global Branding and Creative Director Martin Nieri
had commented that: "
Neymar Jr is not just a globally recognised sports star, he is also a proven creative with a deep interest in the culture around him. This new role marks the start of something exciting for the PokerStars community, a merging of two worlds, where poker meets culture. In a first for the industry, together we'll be creating moments to truly shake up poker and rewarding those who get involved in all that's to come.
"
Bet from wherever you are in eSports through the best online bookmakers!
All about eSports betting growth.