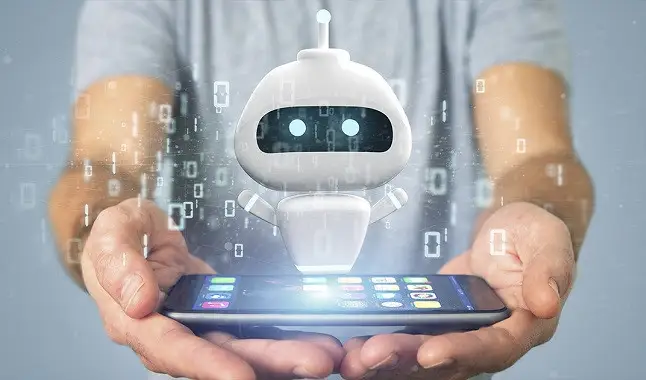 Bots are a great betting tool when used correctly.
The evolution of technology happens in all areas and sports betting is no different. Today, it is quite common to see the contribution of Bots (robots) warning about betting opportunities, including making them for you. In this article we will explain in more detail how the application of this software works.

Bots filter
according to your
needs and preferences,
warning you whenever one of your choices is available in a game. For example: you like to work in the goal market (over/under). After selecting specific competitions or matches, you will receive all positive opportunities for earning. This opportunity is scheduled according to preferences. In this way, it analyzes the match that is scoring a lot of goals, or the one that is 0x0, but with a tendency for some of the teams to score or not, and send the
alert
. There are several ways to receive these
notifications
, because you choose what suits you, the bot will only do the automated service for you.
This is currently widely used by
tipster channels
, keeping their customers informed about everything that is happening live in the world of football. There are tipsters specialized in some markets, such as corners. Thus, in matches that are taking place with a high number of corners, for example, the
bots send messages
, showing that there is a good chance of profit there.
It's important to point out that they do a great service, but it's you, or the channels you're part of, who select what you want to receive. However, this is not guaranteed to be a good entry to betting, as
bots
do not experience the
feelings of the game
, beyond the crucial details that make a difference in betting, but only the statistical, mathematical and timing information of the game. The final decision, well analyzed, is the
bettor
who needs to make. It is good to emphasize this, because betting strategies are changing all the time and it is necessary to adapt to what the market demands at that moment. We humans are always evolving, and machines, despite their advanced artificial intelligence, need to be tuned to keep up with these changes.
There is also the option of leaving everything in the hands of our robot partners, although there are some risks for that, one of which we have just mentioned in the paragraph above.
Bots
only rely on
programmed numbers
, as they don't feel the "heat" of the game, something so important to assess in a match. Still, it's one more opportunity that you get. For example: you can program that, if a goal does not come out until the X minute, with odd Y, you will enter a value that is also specified. It's the machine working for you. If at any time the game has these pre-determined conditions, the robot will command the bet.
Today, there are already
advanced programs
on the market offering these services, however, the ideal is to format one according to your exact needs, thus increasing your chances of success. If you do not master this area, there are supports, such as the tipsters channels mentioned in the text, which offer
bot alerts
in their services informing the best betting opportunities in some corner of the world, where the ball is rolling.
This subject still generates a certain controversy in the middle of the
bets
, as the information offered can be quite subjective. But it is undeniable that in addition to its manual analysis, it is quite interesting to have
software
supporting it. The world has
evolved
and we have to know how to take advantage of it, and saving time these days, with fast information, which we wouldn't be able to do manually at the same speed, is quite an addition.
Bet wherever you want through the best online bookmakers!