Vasco da Gama América RN betting prediction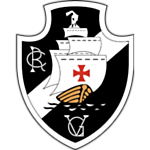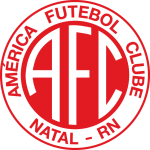 Betting suggestion:
The odds indicate balance between these two teams, but we believe it won't be all that balanced. Currently Vasco is the team with the most losses in the Brazilian championship, so they will give their all to win and end this crisis, with a 1-0 win if necessary. Therefore, we don't believe Vasco will be much interested in taking risks to score many goals or in having an excellent exhibition. As for América, it's clear that a tie with be a great result for them, or even a loss by the minimal margin, since that would allow them to play a second leg match at home.

There are more free betting tips, see ALL future tips available!
Preview
Analysis Vasco
Vasco is going through a serious crisis and is losing match after match. In the last round of the A Series they lost against Grêmio, so the supporters have scheduled a protest at the training facilities against the lack of quality players in the squad and the negative results of the team.
Home and away matches have been almost equally bad for Vasco, in their stadium they suffer from the pressure of the supporters and coach Celso Roth has been able to calm this situation. In away matches they haven't been able to win because the team lacks both motivation and quality.
In this match coach Celso Roth should allow some of the usual players to rest to have the strongest team available for the championship, particularly because some of the team players aren't all that young and need time to recover.
Confirmed Lineup: Jordi, Aislan, Anderson Salles, Henrique, Madson, Rodrigo, Emanuel Biancucchi, Pablo Guiñazú, Duvier Riascos, Dagoberto, Germán Herrera.

Analysis América RN
América is playing in the C Series and have had a regular season so far. They are an offensive team that usually takes to many risks, so they have a few defensive problems. Their midfield seems to be their weakest point, so the team is unable to change styles and isn't tactically well organized.
They should make a few changes to the starting 11, since the usual 11 need to rest to be play in the championship next weekend, so they are likely to use a few young players who haven't played all that much so far.
Confirmed Lineup: Busatto, Cleber, Flávio Boaventura, Lucas Newiton, Alvaro, Cascata, Judson, Rafael Estevam, Zé Antonio, Adriano Pardal, Marcelo Maciel.

There are more free betting tips, see ALL future tips available!
NOTE: Statistical values limited to the matches in our database.
Frequently asked questions
👉 Which is the recommended bet for the Vasco da Gama América RN match?
The tip and bet suggestion for the Vasco da Gama vs América RN match, on 16 July 2015, of the preview written by the editors of Betting Academy Malta, goes to: In favour of Under 3 Goals ⇒ odd 1.50 at betfair.
👉 In which stadium will the Vasco da Gama América RN be played?
The Vasco da Gama vs América RN on 16 July 2015 will be played at Rio de Janeiro, Estádio Club de Regatas Vasco da Gama.
Copa do Brasil - 2015
92%

158 / 172 Games




Home team wins

47.47%

Draws

20.25%

Away team wins

32.28%

Over 1.5

75.95%

Over 2.5

51.27%

Over 3.5

24.68%

Goals

417

Goals /match

2.64

Goals /match home

1.49

Goals /match away

1.15

Both teams score

55.06%

Goals after 80'

15.59%
View all