Analysis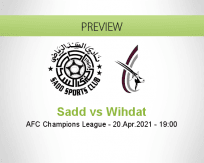 Sadd vs Wihdat
Al Sadd is aware that it will not have ease, so it will not be able to make mistakes. The visitors want to surprise, it will soon have to leave for the game. This tends to be an intense game with good chances of goals. We will bet that there will be more than 2.5 goals in the match.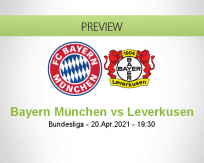 Bayern München vs Leverkusen
Bayern Munich has all the conditions to continue on the path of good results, as it has a strong squad and the style of play that presents great quality. On the other hand, Bayer Leverkusen has an irregular performance this season, however, has a very fast attack. Taking into account all these details, betting in favor of the ''Bayern Munich win and Over 2.5 goals'' market is a good option.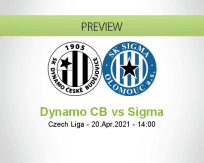 Dynamo CB vs Sigma
The Dynamo CB team is in the middle of the table, so it will have to add points from now on. The visitors want at least a draw in that game, so they will apply a strong pressing. This tends to be a closed game with a lot of study. Our bet will be that there will be no more than 2.5 goals in the match.
See all previews
make a tip
win prizes
Month's top Tipsters
1

Marco2528

20€

2,488%

2

fabioribeiro

17,5€

2,318%

3

RPTrader

15€

2,123%

4

neju15

12,5€

2,018%

5

izabelmarquesjau1959

10€

1,606%

6

RJMeloMag

10€

1,416%

7

godinho1906

10€

1,354%

8

Carlos Santos0433

10€

1,352%

9

Domingos29

10€

1,210%

10

Roys17

10€

1,165%
See all